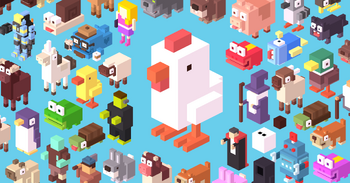 Mascots are the playable characters in Crossy Road. Many characters have fresh visuals and sounds.
Most mascots can be unlocked through the Prize Machine or purchased through IAPs (In-App Purchases), but some must be unlocked through other means. It is possible to get a repeat of a character in the Prize Machine, so not every use of it is guaranteed to yield a new mascot. Mascots should be fairly easy to get if you have 10,000 coins or more.
It should be noted that Piggy Bank and Bashy Beaver are not included on the bottom mascot counter, so even though the mascot counter may say that there are 260, there are actually 262.
List of Mascots
Edit
There are currently 271 mascots in total. 266 for iOS, 238 for Android, 205 for Amazon versions, and 160 for the laptop version
Original
Edit
Lunar New Year 2017 Update
Edit
Ocean Update
Edit
Pay Only Mascots
Edit
TV Series Characters
Edit
Spoiler Alert!
This article/section may contain spoilers. Read at your own risk!
The following is a list of the secret mascots, as well as videos showing how to unlock each one.
References and Citations
Edit
|} |}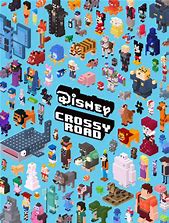 Community content is available under
CC-BY-SA
unless otherwise noted.