Not to be confused with Matt Hall, one of the developers of Crossy Road.
Matt Hall is a playable mascot in Crossy Road. He was released in the Australian Update and is based on the creator of Crossy Road of the same name.
Appearance
Edit
Matt Hall appears as a human with brown hair, wearing a buttoned blue jacket, a light blue shirt, dark blue trousers, and brown shoes. On his right side, his hand is placed on his hip.
Characteristics
Edit
While playing as Matt Hall, the weather appears to be a light drizzle. Instances of the Fluffy Sheep and Kangaroo will appear as obstacles. The Kangaroos' and the Sheep's gazes will correspond and follow the player according to the player's location. When the player approaches within 2 square units of a sheep, the sheep will bleat and start shivering for an instant.
How to Obtain
Edit
Spoiler Alert!
This article/section may contain spoilers. Read at your own risk!
Matt Hall cannot be unlocked by the Prize Machine because he is a secret mascot, but through a special method. You must select Lucky Cat and achieve a "Great Score". A "Great Score" is 85% or greater than your current high score. For example, if your current high score is 100, the player should aim to score over 85; if the high score is 200 the player will need to score over 170.
This video shows how to unlock him: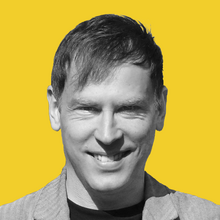 Matt Hall is one of the three mascots based off of the developers of Crossy Road.
Matt Hall lives in Australia like all the other developers, hence why he came in the Australian update.
Community content is available under
CC-BY-SA
unless otherwise noted.